When it comes to business, hard decisions need to be made. These are the decisions that will shape your business, how it is seen by others, and who will do business with you. But how do you make these decisions? We will go over some strategies to use when a hard decision appears in front of you and a call has to be made.
Don't jump the gun. Take some time and think it over
Even if a decision needs to be made in time sensitive conditions, take some time and think about the repercussions and the benefits of making the decision. What does it mean for you? Your customers? Your employees? You need to think carefully about how this decision will affect all aspects of your business. However while you should take time to think things over remember time is a finite quantity, and you can't postpone the decision for too long.
Consider your resources
When making a decision, think if it can be done feasibly with the resources you have available. If you feel very confident in your capability to make the decision given your situation, then the decision can be made. If you feel doubts about your current situation or your ability to perform, then it is best to alter your decision to better accommodate.
Understand when to let go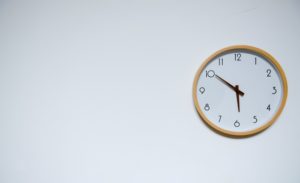 The sunk cost fallacy is a human condition in which a person refuses to let go of something based on the amount of time they spent on it. While dedication to a project is admirable, one needs to understand when to be able to let go of a project that they can not complete adequately. While it might be difficult, making the decision to save yourself the time and resources needed to complete the project might benefit you in the long run opposed to just sticking with something that could very well fail.
Ask someone for help
There is no shame in asking a friend or someone you respect for advice regarding a decision you need to make. Second opinions are incredibly helpful when it comes to decision making. You can also speak with employees or people under you and see if they have ideas they can contribute to make the decision process easier on you, or they can help modify your decision to something that can work out better.
Making decisions is incredibly difficult when it comes to building a business, but with some of these tips you will have a better understanding of how to make and improve decisions.